Sterling Yachts Custom Line
We will save you time, money and mistakes on your next boat.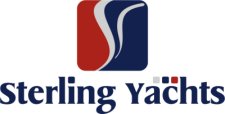 Sterling Yachts Custom Line
Sterling Yachts – Custom Line
Sterling Yachts is capable of building a wide variety of custom yachts, tailored to suite the clients specific needs. The Sterling Yachts team works together with their clients every step of the way. From the beginning, helping define the needs and concept of the customer. To the constructions process, where attention to detail and adherence to a schedule, shine as a strength of Sterling Yachts. Resulting in a finished yacht that meets and exceeds the clients expectations.
The client can count on Sterling Yachts project administration skills, and established relationships with their suppliers to assure that the finished vessel will prove to be a safe and cost effective yacht.
Please see examples of custom projects below:
130 Platform Supply Ship (custom interior work by Sterling Yachts)
78′ Long Range Steel Cruiser
Please call or email us now to discuss having a yacht custom built for you!
Specifications and Standard Equipment
STANDARD FEATURES
Empty tab. Edit page to add content here.
INTERIOR LAYOUT
Below decks, Valiant offers semi-custom interior design incorporating only the finest quality materials and craftsmanship. Unsurpassed joinery work combined with select primary woods such as cherry or teak accented with ash and poplar in designated areas insure your home away from home will always provide the style and comfort you expect. More importantly, our interiors are built like the exteriors, strong! All furniture, whether horizontal or vertical is fiberglass bonded to the hull and deck, insuring maximum strength. And since our yachts are semi-custom, interior layouts are virtually unlimited. Each new owner can personalize their yacht to their requirements.