Find Your Boat
We will save you time, money and mistakes on your next boat.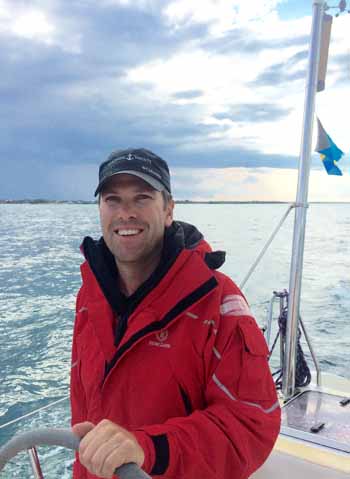 Welcome to Anchor Yachts free professional Boat Search. My name is Josh Hodgson. I'm president of Anchor Yachts and a lifetime boater. I'm dedicated to helping our customers find the yacht that will best suite their needs.
Brad Haverly's lifetime of personal and professional experiences on the water has proven to be a real asset to his clients. Danielle Sappet has a knack for finding the right boat. Tor Pinney is our "roving broker," available for personal consultations via email and for special assignments abroad.
Together, we look forward to working with you personally to find the best boat for your purposes and to negotiate the best possible deal on that boat for you. Our professional BoatSearch is available regionally, nationwide, and worldwide.
We find boats for sale for people every day. It's what we do full-time and we're better at it than most. You can put us to work for you and it won't cost you a penny (see why below). Let us search our worldwide sources for your perfect boat
Anchor Yachts Free Professional Boat Search
You can let us do the legwork, we will save you time, money and mistakes…
Because of the growing volume of BoatSearch requests we're getting and the considerable time and energy we devote to each search, we're forced to limit the number of people we go to work for. The BoatSearch and brokerage services described below are limited to vessels priced above $200,000, and to buyers intending to purchase a boat within the next 30-60 days. This way we can focus on the types of vessels we know best, and help really serious buyers by providing a multitude of necessary boat-buyer services in addition to the initial search, but we'll still do it all for you for free.
How do we work for free? We don't. The owner of the boat that we find for you will pay our commission, either directly or through his listing broker. Our BoatSearch and the complete follow-up brokerage services we offer are not only free to you, but the combination will save you a great deal of time, money and mistakes. Here's how:
We Save You Time

As you're probably discovering, looking for boats for sale takes time . A really thorough search of the market takes a LOT of time. We do this for a living and we know where and how to look. We don't just flip through the yacht brokerage MLS listings to find your boat. We search for you the same way we'd search for ourselves , by digging into dozens of brokerage and for-sale-by-owner web sites and publications, and through inter-brokerage communiqués. We make all the phone calls and send the email requests to get specifications and photos of the listings that will interest you, assemble them, and present them to you with our personal notes and comments. Then, based on your feedback, we narrow the search until we've pinpointed THE ONE boat that you want.
Once we find you the right boat, we make it convenient for you to inspect her. Then, if she is indeed just what you want, we present your offer to buy her, clearly and professionally, using the industry-standard Yacht Brokers Association of America Vessel Purchase and Sale Agreement that provides you maximum protection. We negotiate a rock-bottom price for you, hold your deposit safely in escrow, help you find and secure a first-rate, accredited marine surveyor, arrange for the boat to be hauled out of the water so the surveyor can inspect the bottom, schedule a sea trial for you and your surveyor to check out the boat underway, help you obtain marine financing and insurance and provide vessel information & paperwork to those agents, line up a marine Documentation Agent to ensure that you receive clear title to the boat and proper documentation and/or registration of ownership, provide a Closing Statement to you, the seller, the lender, the insurer, and the Documentation Agent, oversee and expedite the actual closing paperwork and funds transfers, and help you arrange for trucking or shipping if you elect to move the boat from its present location by carrier, or a yacht delivery crew if you need help moving her by sea. In addition, we resolve any unexpected problems or issues that arise during this process. This time we spend is the time you save.
We Save You Money

How much do our services cost you? Not a penny! Our service is absolutely free to you, the buyer. The yacht broker's commission is paid by the seller, not you. I realize you can find many brokerage boats yourself and contact the listing brokerages directly, but think about this: That listing broker's first obligation is to the seller, not to you. We, on the other hand, act solely as your representative, as the "buyer's broker". Unlike the listing broker, we owe no allegiance to the seller. Our only duty is to get you the best possible deal on the best boat we can find. So, who would you rather have negotiating for you on the price of your new boat, them or us? This is one of the steps in which we may save you significant money.
We'll also save you money by helping you select the best and most economical finance, insurance and trucking or yacht delivery companies. We can save you even more on many other boat-related services, should you need them. In some cases, you may even avoid having to pay sales tax on the boat. There is no sales tax on yachts in Rhode Island, which is where our office is and where the purchase technically takes place. If you meet certain criteria, buying your boat through Anchor Yachts can save you many thousands of dollars in sales tax alone, and it's 100% legal.
We Save You Mistakes

We know boats and we'll make sure you get an excellent vessel for your intended purposes, because picking the wrong boat would be the biggest mistake of all. When we call a listing broker for you, we'll often get "insider information" about the boat that they may not tell you. We've handled hundreds of boat negotiations, sea trials, surveys and closings in our careers as a yacht brokers and by now we tend to get it right the first time (see some of our testimonials !).
When you're buying a yacht, mistakes can be very expensive. We'll help you avoid them. Our job is to protect your interests every step of the way and we take our job seriously.
So, What's the Catch?

What we're proposing to do for you is a lot of work, and we're glad to do it if we know you're going to work with us. If you'd prefer to shop around yourself, we certainly wish you the best luck. However, if you'd like to have one dedicated, professional agent doing all the work for you, and you're prepared to reciprocate by appointing us as your *exclusive Buyer's Agent, then please email us or call us now at (401) 246-2100 and let's talk about your next boat. You'll be forever glad you did. Remember, you've got nothing to lose and everything to gain by this arrangement. Even if you were to find a boat yourself before we find one for you, you still get to use us – for free – to help you get it.
*Exclusive Buyer's Agent – This simply means that you agree to let us present any offer you choose to make on any boat, whether we find it for you or you find it yourself, as detailed in our Buyer's Agent Agreement. In return, we will, as I've promised, save you time, money and mistakes.
Please let us know that you'd like us to go to work for you now. We're looking forward to it. We know what we're doing and we're on your side.
To get started, click here and ask for the BoatSearch Information form and Buyer's Agent Agreement.