About Us
Our guiding principal is to treat our clients the way that we would want to be treated.
We're proud to be a member of the Yacht Brokers Association of America
"to establish, promote and enforce high standards of professional competence and ethical conduct"

Anchor Yachts (formerly Anchor Yacht & Ship Sales) was established in 1998. Providing international yacht brokerage services, as well as authorized representation for Pacific Seacraft, Surfari, Razor Cats, Max Cruise Marine, Bluewater Yachts, and Sterling Motor Yachts. Our experience will save you time, money, and mistakes on purchasing your next yacht or selling your current yacht.
It was no accident that we chose Rhode Island, "The Ocean State", for our homeport. There is no sales tax on yacht purchases in Rhode Island, and we are not obligated to collect sales tax when we sell a boat no matter where in the world it is!
Our mission is simply to help people get what they want.
The Rest of the Story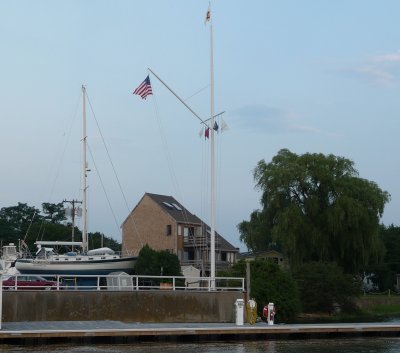 We believe that "you can get everything in this world that you want, if you just help enough other people get what they want." We're dedicated to helping you get what you want by providing uncommonly experienced assistance in the sale of your present boat, and in the acquisition of your next one.
We strive to save you time and money, to spare you mistakes and inconvenience, and to ensure that the day you buy your boat and the day you sell it are, indeed, the two happiest days of your life. We know what we're doing and we're on your side
The Anchor Yachts team: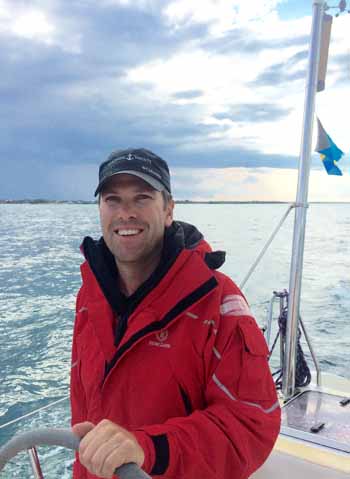 Josh Hodgson – proud owner of Anchor Yachts. My love of boats started early in life while I was living aboard a catamaran in the Virgin Islands with my family. Boats have always been a presence and a passion in my life. I even met my wife while water skiing!
Applying my own sailing experiences, from living aboard a sailboat to offshore voyages and coastal deliveries aboard a variety of boats, I have gained a firsthand appreciation of what makes a boat ready for sea. In addition, as the owner of Anchor Yachts since 2004, I have gained valuable experience by working with boaters to determine what they need in a boat to best accomplish what they are looking to do on the water.
I have listened to the comments and concerns of hundreds of boaters and have learned what it is that both men and women want in a proper boat. Through my long standing relationships with previous clients, I have come to know what they love about their boats and what they would like to change.
I am proud of having a long track record of helping people get what they want and maintaining positive relationships with my clients long after the sale. Please take a look at what my clients have to say about their experiences in working with me and the rest of the Anchor Yachts team on our testimonial page. I look forward to helping you expand your horizons on the water.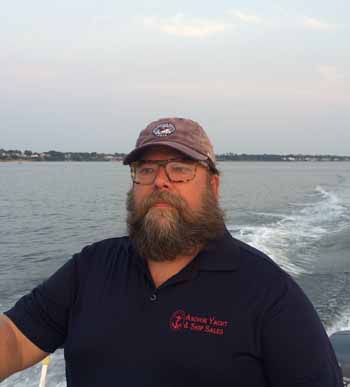 Brad Haverly – Brad has a lifetime of sailing both personally and professionally. He has raced numerous boats both offshore and coastal, as well as skippered a variety of boats up and down the East Coast. In fact, he lived aboard his Bristol 40 Yawl "Northern Comfort" for 18 years with his wife. His experiences on the water will be an asset to anyone he works with.
Skip Pond – Skip  has earned the respect of his clients (and professionals in the industry) who have had the pleasure of working with him during his long career. Skip's extensive personal knowledge and first-hand experience with boats is truly impressive. His experience includes sailing tens of thousands miles on a variety of boats, as well as selling hundreds of boats over his 45 years as a yacht sales professional.
We are excited to have Skip join forces with Anchor Yachts and be able to add his wealth of experience to the team. Skip shares the Anchor Yachts philosophy to help his clients get what they want while treating them the way he would want to be treated resulting in a positive experience for all parties involved.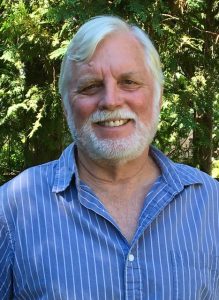 Tor Pinney– founder of Anchor Yachts. Tor is a licensed Ocean Master and cruising sailor who has logged more than 125,000 nautical miles under sail during the past 40 years. His stories and articles appear often in national boating magazines in the United States and abroad. Tor has left our home office to go cruising again, this time through the South Pacific. He is now our "roving broker," available for personal consultations via email and for special assignments abroad.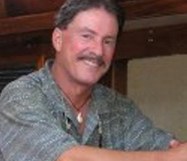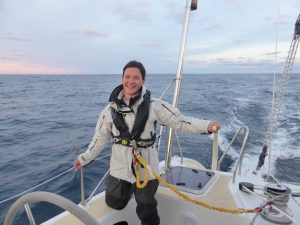 Tiffany Hodgson – Tiffany's help and support throughout all aspects of the Anchor Yachts operation has been invaluable over the years. Her perspective and insights have been beneficial to everyone that has gotten to know her. Born in Minnesota, her parents introduced her to boating at a young age making it a positive experience in her life.
Podiatrist by profession, when she is not "saving peoples soles," she can be found assisting the rest of us at Anchor Yachts. She enjoys cooking and baking and most importantly, sharing it with whose around her.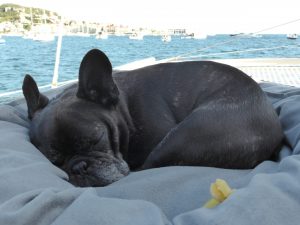 Jacques – social director. Named after Jacques Cousteau, he carries on the deep desire to explore the world around him. He was born in the Ocean State and has already shown an interest in traveling whether by boat, car, plane, or on foot. With a genuine love of people and a willingness to do what it takes to make those around him happy, he has become a real asset to our team. He is also a bit of a clown and is not afraid to have a good time. He is looking forward to spending more time on the water when he can get away from the office.
Live your dream!
"Twenty years from now, you will be more disappointed by the things you didn't do than by the ones you did do. So throw off the bowlines. Sail away from the safe harbor. Catch the trade winds in your sails. Explore. Dream. Discover." – Mark Twain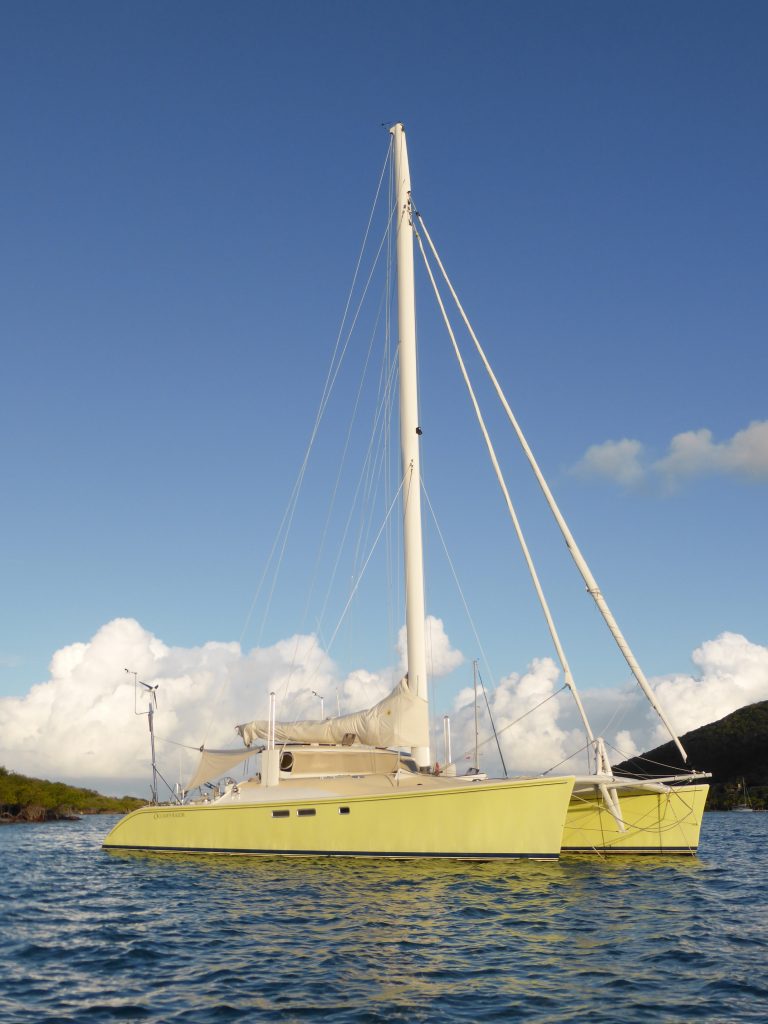 Learn about Josh and Tiffany's personal experiences cruising aboard their performance catamaran "Occam's Razor" on their blog: Zero to 21 Knots .