Outbound Yachts
Offshore performance & liveaboard comfort – a recipe for a great passagemaker, blue water cruiser, and all around sailboat.

We at Anchor Yachts are passionate about Outbound Yachts as a proven blue water performance sailboat. The Outbound 46, and the Outbound 52, have helped turn our clients dreams of cruising into a reality.  Anchor Yachts takes pride on what we have learned first-hand through various offshore passages along with the feedback from our clients who are actively cruising worldwide, to know what systems and boat configurations really work in the real world of blue water cruising.
Outbound Yachts: Outbound 46 and Outbound 52
Outbound Yachts are designed as true offshore vessels, easily sailed by a couple, and every Outbound 46 and Outbound 52 built is backed up by seasoned sailors who can help tailor her to your exact needs. As of October 2017, 66 Outbound 46's have been completed with more currently in build. All Outbound Yachts are built to order and can be customized to meet your specific needs.
Safety from a performance and ergonomic point of view are a core belief at Outbound. Yachts that can get out of their own way, not to mention adverse weather, and that fight fatigue with simple systems and excellent ergonomics are simply safer for the cruising couple. Add construction with the finest materials and a beautiful hand-crafted interior, and you'll have a fun, safe, and comfortable yacht that will be the envy of any anchorage.
Anchor Yachts is excited to be able to work with Outbound and provide you with a proven blue water performance cruising sailboat.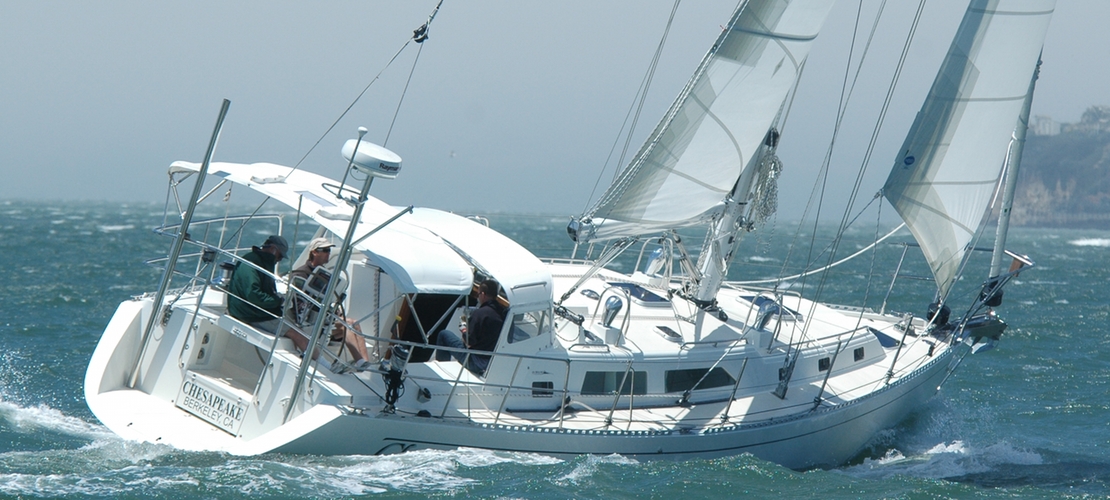 The perfect balance of performance and comfort for the ultimate in passagemaking safety.
Experienced sailors know the added safety that comes with good sailing performance. The ability to sail off a lee shore, shorten a passage to within the available weather window, safely maneuver through heavy seas, and a cockpit where you can "hunker down" safely when the going gets tough.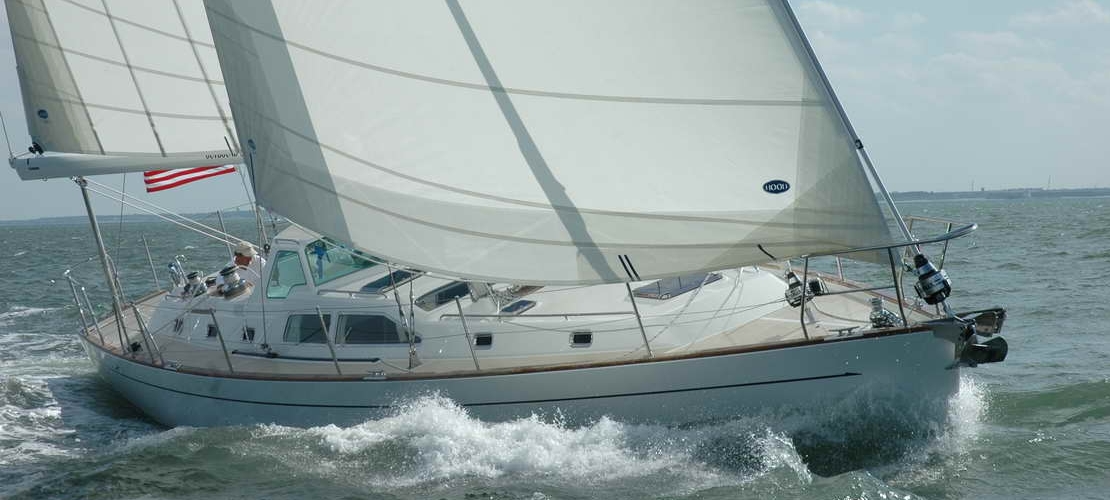 Kernan designed offshore cruising sailboat
Forget the "layer cakes" with mile high cockpits and steep companionways. The Outbound 52 sports clean lines, moderate displacement, low freeboard, a low cockpit, a three-step companionway, and push-button sailing, not to mention the sweetest helm you'll find on any yacht, cruising or racing.